I'm still lining up shows for the year.. i have 3 so far and will be updating the show page this month.
I have lots of projects in the start status…
Large Trophy Plaque of a BugBear
House Cat Gryphon
New Art Doll concept for a strange woodland critter.
and some personal project builds…
I making a large shadow box display of the Helping Hands from Labyrinth and a replica of a metal mask worn by Stark in Farscape.
I think i'm going to go with a Unicorn 2.0 build as well for 2017. I may decided to go with a dragon…but i think i'm going to go with Unicorn 2.0..
I'll be adding some Dragon Keepers to my online store shortly. I wont be taking custom paint job requests at this time i'll just have one of each of the colors i currently make. Yellow, Blue, Green and Red. I may add a black one in there as well.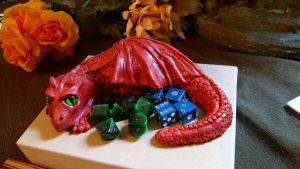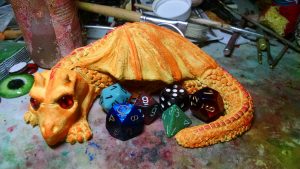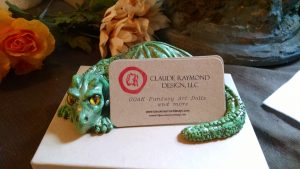 I'll also be adding my scarabs and pendent faces to my store front and etsy shortly.
I finally solved my Cthulhu ear quid issues with my 4.0 build. one large tentacle wraps over the air like a headphone clip. I will be able to mold and cast these in 5 parts and assemble them pretty darn easy.
I found a very old project. A baby Intellect Devourer warded on a plaque so he can't mind control you.
I still need to detail the head and sculpt the feet.. we'll get this bugger done for Origins 2017.
I'm making an OOAK art doll of a house elf of some type ..he's ready to get some cloths put on him.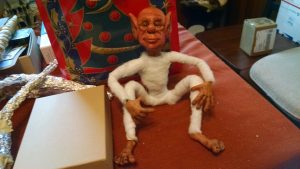 and i'll be making a lower price point art doll woodland critter. This is the beta test i made for it. I'm currently sculpting 2 new heads to use for this concept.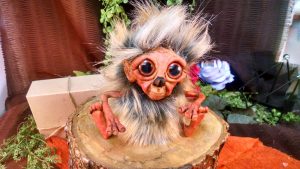 thats it …now i need to get my butt in gear to find some shows to do.
Steve aka Claude Raymond Design.