Thanks for your entries ! I may do another one to wrap up the year.
Its August and I completely forgot about my annual August Give Away so lets get this thing going again so as part of my continuing efforts to promote myself slightly better than poorly lets get on with the Give Away
---
I gave away my first Unicorn Horn to Vickie S.  in 2015 and in 2016 Sandra was the winner of a Carved Dragon tooth while Heather was the runner up with one of my Scarab Pinps…
For my 2017 August Give Away I'll be handing someone ONE of my Dragon Business Card Holder and Keepers in their choice of colors.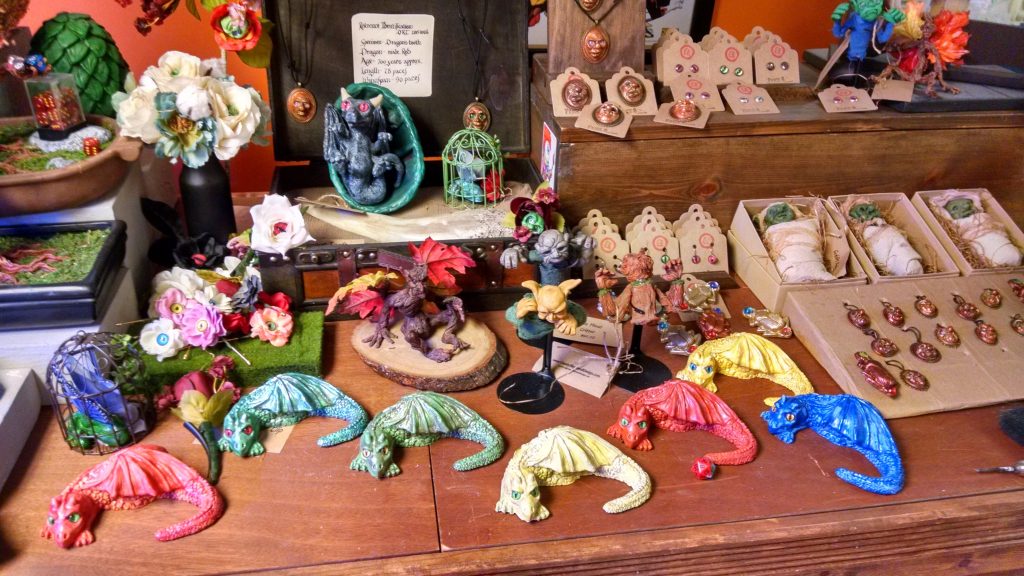 The Original concept was to have one of these Dragon Business Card Holder and Keepers watch over your dice or counters while playing your favorite game.
However as I sculpted the Dragon Business Card Holder and Keepers model I tweaked it a little so that it would function as the perfect keeper of your business cards as well.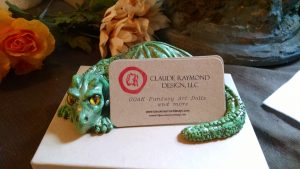 I normally make the Dragon Business Card Holder and Keepers have several colors standard including Green, Blue, Red, Yellow, Black and White. However since this is a give away if you have a custom base color I should be able to accommodate a color request…
Lets Help Steve Promote his critters by sharing his Facebook and Instagram
The Short Rules list:
One name will be picked from all of the received entries.
The give away is open to US residents only
Type 2017 Give Away into the form field.
Only enter Once. The names will be filtered before drawing anyhooooo so more than one entry wont help ya.
The Give Away runs till August 31st and the winners name will be picked the first week of September. I will contact the winner to get shipping information after the name is picked.
 (If you have not already) I'll need a Pinky Swear that after filling out the form you will head on over and like my Claude Raymond Design Facebook Page and if you are in Instagram user head on over there and give me a like as well.
Share my Facebook Page and Instagram with your friends and get their butts to like it. Apply whatever pressure is needed to your friends to like my page…
Visit Claude Raymond Design On Facebook  and you'll also see updates on builds and finished projects.
Some of my items can be found here at in my store listings. If you have a commissioned item you would like to talk to me about or have questions about my work feel free to contact me.