It's September and I'm wrapping up new inventor items for my 5 end of year shows.
Here is a little of what I'll have been working on and wrapping up. Some of these I have shared before but I figure I'll just lump them all back in here.
I finished my carved dragon tooth and after a couple of recommendations I have added color options.
There are 5 colors to choose from. Red, Blue, Yellow, Green and Purple: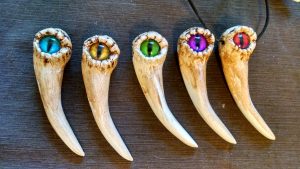 I will also have Dragon Eye Earrings as either a Stud or a Lever option. The color choice will be the same as the Dragon Tooth above.
In addition to the Dragon Eye Earrings I will have 5 sets of Dragon Scale Earring Studs. I'm just testing the waters with these so we'll see how quick they go.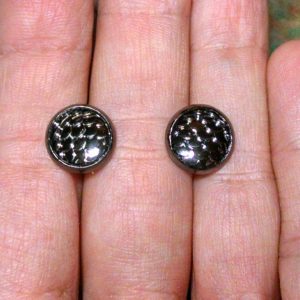 I have 9 Scarab pins in stock and they will have random colored top stones and red bottom stones. These are Resin castings given a metallic finish paint job. Should a LARPer or COSplayer want a rune carved into the scarab I can easily do this for them as a custom order.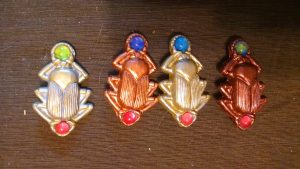 I had some smaller pendants laying around so I'll also have these 3 Red Dragon Eye pendants with me. If they have a good response I'll look into creating more for 2017.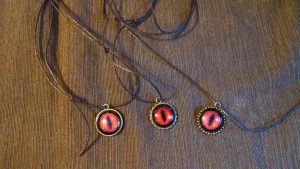 I have some Smurf heads finished and ready to be put up on plaques. I should have a Chef Smurf and a victim of Jokey Smurf at my next Show. Should… maybe… I'll see if I get them wrapped up.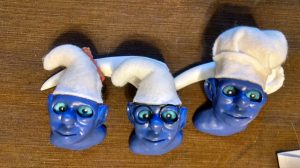 I'm not sure what kind of response I will get from my face pendants however I they have really rally grown on me. There are 4 larger style faces and 5 smaller style faces and I have made 4 eye styles to test out. 1. Real Eyes 2. Green Jewel eyes 3. Creepy missing eyes 4. Sculpted Eyes.
I'm going to use my next few shows to see the response to them and see which two or three styles I'll keep making…..
I have added a little write up on the lid of the Dragon Tooth we'll see if it finds a home this year or next.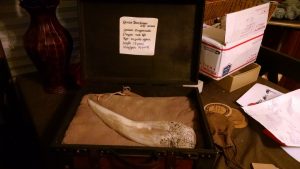 I have a couple new plaques for the smaller broken unicorn horn folks can buy the horn stand alone or on the plaque.
I'm also working on some additions flower eye hair clips.. I'll have some black roses and white flowers at the next shows added to the flower faces that I have in stock already.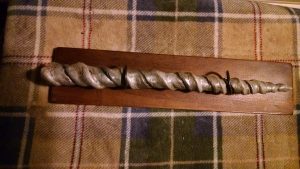 I have a new Bonsai Tree Ent that will be showing up at shows as well. Look for my Bonsai Tree Ent dice holder. He will be on the counter of The Malted Meeple while not at shows.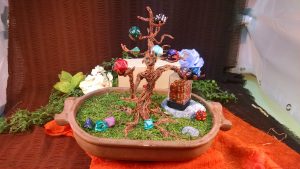 The Black Dragon Build has been completed and he will be tagging along to shows with me as well..If he is not at a show the odds are he will also be on the walls of The Malted Meeple in Hudson Ohio.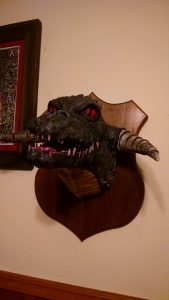 Finally I'm getting ready to mold and cast my dragon business card holder.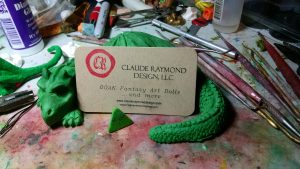 Oh wait more creepy builds.. I'm on my 3.1 version of my Cthulu Ear squid build. I don't think I'll have him ready for shows this year since I'm still working on proof of concept with it..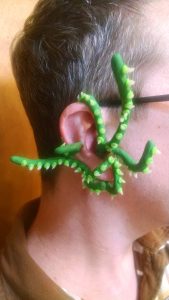 I did a couple test fits on other folks and ran into some problems so I'm tweaking the build. We shall see how quickly I can come up with solutions I'm ok with.
I think that is it for my end of 2016 builds.. I'll be starting to work on my Cat Gryphon at the end of the year and see how quickly that moves along.. I'm on the hunt now for good faux cat hair.